Jobs in Guangzhou


Searching for a new role? Contact Hays Recruitment Guangzhou today, for expert career advice in sectors such as Accountancy & Finance, Banking & Financial Services, Engineering, Human Resources, Manufacturing & Operations, Sales, Supply Chain and Technology. As the recruiting experts, we specialise in placing the right people in the right roles and finding the best talent to join your organisation.
Find jobs by location promote box
Uncover the trends that will shape industry and recruitment in 2022, plus discover insights that will help you navigate a new world of work.
In our guide, you'll find all the advice you need to ensure a successful job interview. From how to prepare for a job interview to how to answer job interview questions, here you can access your complete guide to success.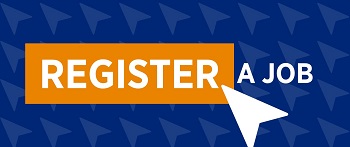 Leave us some details about your current or upcoming vacancies and we'll find the perfect candidates to join your team.
Contact us in Guangzhou
Accountancy & Finance
020 3811 0360 Email Now
Banking & Financial Services
020 3811 0365 Email Now
Life Sciences
020 3811 0338 Email Now
Engineering
020 3811 0363 Email Now
Human Resources
020 3811 0311 Email Now
Manufacturing & Operations
020 3811 0363 Email Now
Supply Chain
020 3811 0363 Email Now
Sales
020 3811 0362 Email Now
Technology
020 3811 0333 Email Now
Address: Unit 01,08 15/F, Agile Center,No.26 Huaxia Road, Zhujiang New Town, Tianhe District, Guangzhou