promoblocks_Join Us in Hays Asia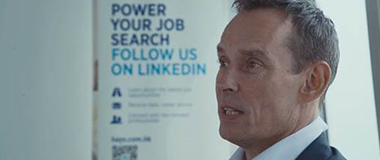 Join Us in Hays Asia
What is special about working for Hays in Asia? Watch our new video to learn more.
promoblocks_Supporting our local charities and communities
Join Hays_Power the world of work Build your career with Hays
Power the world of work

Build your career with Hays
A career with Hays is like no other. At Hays, we are the experts in recruiting qualified, professional and skilled people. We power the world of work by truly understanding our clients and candidates, locally and globally. We provide deep expertise across a wide spectrum of industries and sectors.
If you would like to consider a career as a recruiting expert please apply now.
A career with Hays
We have outgrown our competitors year-on-year and are the recognised recruiting experts in Asia Pacific.
At Hays, we believe the right job can transform a person's life and the right person can transform a business. Looking after the careers of professionals and directly influencing lives is something most people never have the chance to do. At Hays, you'll do it every day.
We don't expect you to be an expert right away. We significantly invest in your development through our training programmes, which are recognised as the industry's best.
We employ a wide range of people, but they all have one thing in common; the energy and passion to power the world of work.
If you are passionate about people, want to build and share your expertise, are determined to be the best, thrive under pressure and respond proactively and positively to targets, a career at Hays could be for you.
Understand the role of a Recruitment Consultant and most importantly, what makes Hays so unique.
Everything you need to know about your career with Hays, graduate opportunities, training and development and benefits and rewards.
Find out what our employees say about their career at Hays.
To find out more about a career with Hays in Asia Pacific, please contact your local internal recruiter.