CHINA'S TOP TEN TALENT TRENDS FOR 2022
CHINA'S TOP TEN TALENT TRENDS FOR 2022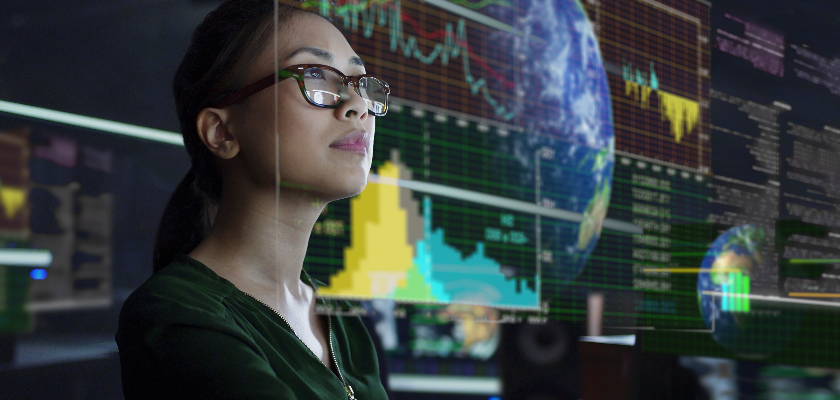 For Chinese businesses, much of 2021 has been about striking a balance between regulatory compliance and adapting to a post-COVID world. From ride hailing to Big Tech, regulatory pressure has come down on multiple industries, even as companies strive to recoup growth lost to the disruption the pandemic wrought.
As we charge into 2022, there will be a stronger focus on growth, especially as more traditional businesses begin to enter the digital economy. Demand for talent with specialist digital skills and expertise in emerging technologies will see a pronounced rise across industries, so there is no better time than now for candidates to upskill accordingly.
However, this also means that competition for talent is heating up, and the race is on for talent acquisition teams to forecast early and adapt talent strategies to shifting business priorities. For companies with lean teams looking to rise to the challenge of recruiting at a higher volume and for more specialist skills, recruitment outsourcing might be the key to plugging this gap.
Read on for
Hays China's top ten talent trends in 2022
and/or
download
your exclusive
Hays China Top Ten Trends for 2022
infographic available in PDF format for digital or print use.
1. Accelerated digital transformation across sectors
The digital transformation that has been driven by the pandemic over the last year is clearly here to stay, especially as more companies begin to formalise flexible working patterns and explore ways to capture business online. Concurrently, there is also a massive push towards greater modernisation and connectivity within the Manufacturing sector, with advancements imminent in 5G, cloud computing, and industrial IoT (Internet of Things). This transformation is set to optimise productivity and costs, turning traditional plants into smart factories, thus driving China's global competitiveness.
As a result, various sectors including Education, E-commerce, Property, Automotive, and Online Healthcare are expected to speed up digitalisation over the next few months to remain competitive. Cloud and digital experience will come to the fore, leading to more opportunities for Chief Data Officer, Cloud Engineer, Business/Data Analysts, and User Experience Designer roles.
2. Demand for Cybersecurity professionals will strengthen rapidly
While rapid digital adoption and advancement made it easy for most of the workforce to switch to remote working and working from home in the thick of the pandemic, the use of home networks, often unsecured, posed a serious security risk. In fact, cybersecurity attacks rose at alarming rates globally in the last year. Given this, regulations like the China Cyber Security Law and Multiple Level Protection Schemes have recently come into force. As Chinese businesses work on strengthening their cybersecurity capabilities to meet these regulations and protect core business assets, this is anticipated to push up the demand for cybersecurity experts and security governance professionals in 2022.
3. AI and Big Data to boost Life Sciences sector growth
The post-pandemic Life Sciences sector is gearing up for significant transformation both on a commercial and R&D front. Sales and marketing functions are leveraging cloud platforms as an organisation-wide data source to improve the speed and effectiveness of reaching customers while artificial intelligence (AI), cloud technology, and big data gain a stronger foothold in drug development teams. Consequently, there will be numerous opportunities within digital marketing, AI, and medical big data spaces, and demand is expected to rise consistently for drug discovery and clinical development experts at both global pharmaceutical and local Chinese biotechnology companies.
Vaccine therapeutics are also expected to grow rapidly over multiple areas. Over the next year, many global pharmaceutical and local companies investing in new vaccine development will start to increase hiring of diverse talents for roles within the Medical Affairs, Commercial Market, and Drug Regulatory Affairs spaces.
4. Industrial sectors will focus on sustainability
China's goal of achieving carbon neutrality before 2060 is advancing sustainability strategies in multiple sectors, bringing challenges and opportunities alike to the industrial sectors. Within the traditional manufacturing industry where high pollution and high energy consumption are often observed, companies are in a race to optimise business processes by restructuring, implementing lean production and supply chain digitalisation, or face the reality of cutting or shutting down operations altogether. However, rapid growth is expected in the renewable energy and low-carbon industries such as new energy vehicles and clean technology. Given this, demand for talent with experience in sustainability design and R&D will soar in the coming year.
5. The continued rise of Green Finance
Sustainability and ESG (Environmental, Social, and Governance) is also fast maturing in China's Banking and Financial Services sector. Not only have the government and regulators strongly encouraged green finance in recent years, larger corporations are also becoming more aware of the positive impact ESG strategies can have on global brand reputation and thus, talent attraction and retention. Accordingly, banks and index firms have been launching green bonds and setting up independent ESG teams. In the coming year, with global ESG players expected to enter the Chinese market, demand for front to middle office banking and financial services candidates with ESG experience and skills will rise significantly.
6. New opportunities in the Greater Bay Area
All eyes are on the government's plans to develop the Greater Bay Area (GBA) into a globally influential innovation and technology hub in 2022. Sectors expected to thrive as a result of the influx of government resources into the region include Technology, Manufacturing, Consumer Electronics, and E-commerce businesses. Additionally, MedTech and Banking and Finance companies have also been setting up operations in the region, further supporting economic growth of the GBA. As companies in the region grow and begin to expand overseas, expect increased headcounts in the international commercial banking space for roles like Corporate/Commercial Banking Relationship Manager and Wealth Management Manager, as well as increased demand for professionals in trading finance, supply chain finance, risk, operations, and IT.
7. More hiring expected in Securities firms
To speed up the internationalisation of the Chinese Yuan and stimulate China's capital markets, the country has stepped up efforts in recent years to allow overseas institutions greater access to investing in the domestic bond market. Some of these measures include lifting quota restrictions and creating more investment approaches. To date, nine foreign financial institutions have set up wholly-owned, holding securities, or asset management firms in China, with a few more banks planning to do the same soon. The entry of more players is expected to create a surge in demand for candidates to fill front, middle, and back-office functions.
8. Demand for Supply Chain professionals will remain consistent
Despite the challenges wrought by the pandemic and the lingering trade war with the U.S., China's Supply Chain sector has stayed relatively stable as a result of the country's domestic strength. In the year ahead, the number of mergers and acquisitions between domestic companies is projected to increase, leading to higher demand for candidates with M&A expertise. With rapid digitalisation expected to take place in the sector, professionals in the industrial areas should take the opportunity to upskill in data analysis tools like Power BI and Tableau to have an advantage.
Over the last two years, the Medical Device and Pharmaceutical Service sectors have grown at an accelerated pace. The candidate-short nature of these sectors indicates tough competition for employers, especially for experienced candidates with leadership, stakeholder management, and communication skills. To plug talent gaps in the short term, companies may begin turn to contract hiring in the coming months.
9. Data protection the focus in Legal and Compliance space
The demand for legal professionals has recovered and is on an uptrend post-COVID, most noticeably in Internet, Life Sciences, and international consumer retail companies. More significantly, the establishment of the Data Security Law and Personal Information Protection Law this year to protect individual, organisation, and national security interests mean that companies will need to pay closer attention to internal compliance infrastructures and standard operating procedures to prevent non-compliance in the use of data to develop business.
Accordingly, companies that are heavily data-reliant will be on the hunt for talent with experience in data protection and privacy laws, preferably with a background in IT. With law firms and consulting firms also competing in the same pool to provide these services to enterprises without internal compliance teams, there are massive opportunities waiting for legal and compliance professionals in the next few months.
10. More businesses will lean into Recruitment Outsourcing
With the Chinese economy back in full swing and driving up the competition for talent, multinational and domestic companies in China are beginning to turn to
RPO (Recruitment Process Outsourcing)
as they begin hiring for increasingly specialised roles. Not only does RPO save time and cost in hiring, it also diversifies the channels from which talent is sourced, so businesses can find and engage the right talent faster. This speed and efficiency will be critical especially as the demand for talent in Tier 3 and 4 cities rise. Consequently, the coming year will see growing demand for onsite RPO specialists who bring with them a flexible mindset and who demonstrate the ability to adjust their sourcing and recruitment strategies to different client needs.
Looking for your next role? Find it
here
.